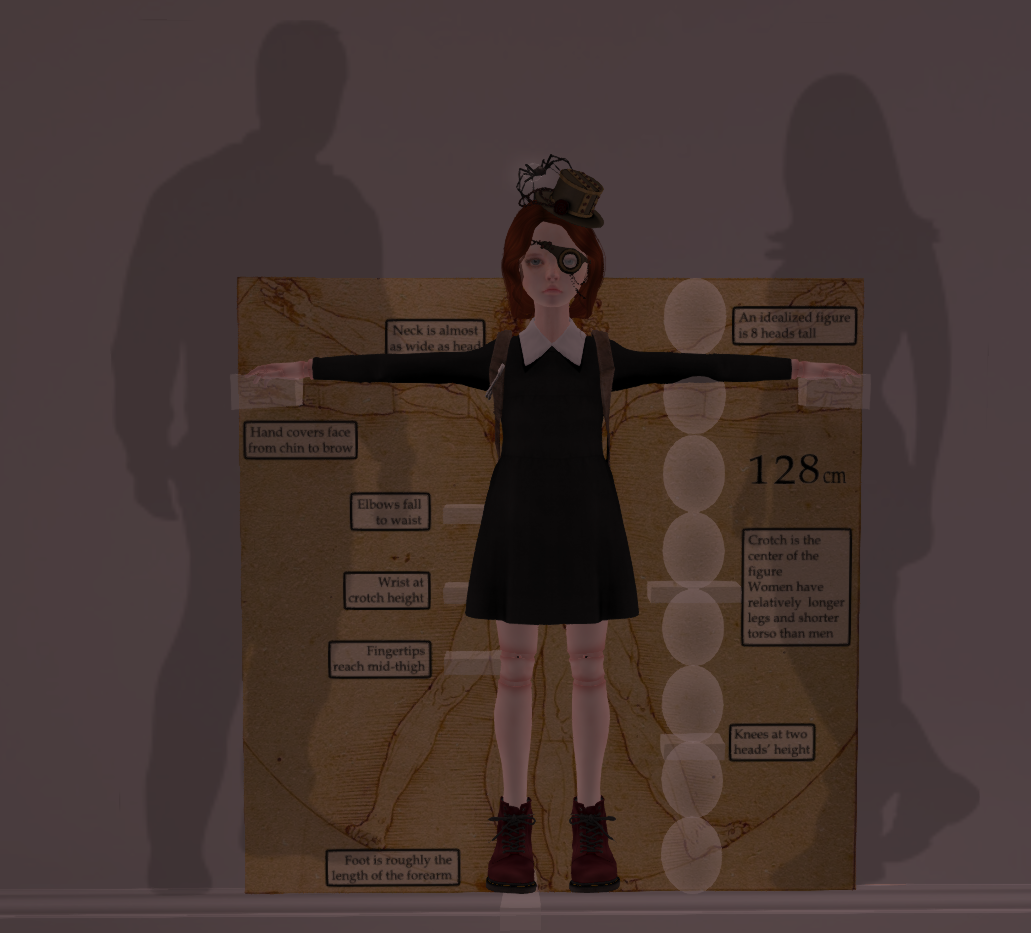 Goat is home for Autumn Break…we measured her this morning, same as this spring and last winter, 1.35m or 4feet 5 inches…which seems to be very close to the height of the Clockwinder, amusingly enough! Not a bad height to be!
Goat's Autumn Tasks
sweep your sewer lair and get rid of the stuff you are hoarding down there ((prim sweep the plots)).
wash your animals please, they are smelly and the goat has had a baby.
fetch up the samples of the 3 bio-luminescent substances in the mines under Clockwork Co-operative, ((Babbage Square)) and set up the growing dishes for Mr Aberdon.
get your Halloween punkin and make a treat to give away in Fauve's Halloween decor area at Dark Alice.
work on the notes and swatches for the Winter Faire booth – the fabric bolts are in the attic of Dark Alice, ask Meido for the key. Use the blue and gold Lampas for the ballgown, the jewel tone Velvets for the visiting dress and Irish Linen for the men's shirt.
print off the Winter letterpress calling cards.
work on the Dance Cards project.
get your truck over to Clockhaven and muck out Mr Wiggles' tank, the lair grate is stuck (again).