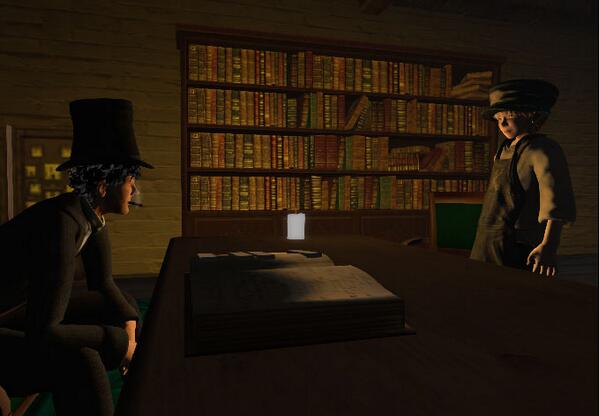 Loki walked up the steps to the office room of Krakenwell & Co where Mr Briggs had just yelled for him. The Tall stern man was sat at his table smoking his trademark cigar.
"Loki dear boy, i have a message for you to deliver to mr Popplefot."
"yes sir," replied Loki, "what be the message sir?"
"On wednesday at 2pm SLT there will be a shipment of barrels arriving full of beer for the workers, much safer than that water we have. Mr Mornington has dealt with all the import issues and will be signing over to Krakenwell and Popplefot factories."
"Seems simple enough sir" smiles Loki.
"Well, we'll see , i need you to round up the strongest workers for this," Continues Mr Briggs leaning forward across the tabel and in a lower voice, "you see, it's not been decided who gets what, and i very much would like as many of those barrels as possible"
"You mean, like, fight for them?" asks Loki.
"fight is a strong word dear boy," replies Mr Briggs, "Play for them, after all, we are in competion in sort."
Loki eyes wonder as he tries to understand what mr Briggs is asking for.
"Off you go boy, im not paying you to look stupid" snipes Mr Briggs.
"Yes, yes sir!," fumbles Loki as he backs up and dissapears down stairs.
((SO TO MAKE IT CLEAR, ALL WORKERS SHOULD BE PRESENT AT THEIR FACTORIES AT 2PM SLT WEDNESDAY 2ND APRIL FOR THE BEER SCUFFLE))