This morning I was informed by a tragic occurrence which
had happened right in front of – or actually on the top of our own house! A
dead body of a chimney sweep was found on the street right in front of Dr. Kaligawa's
free clinic. This poor fellow seems to have suffered a serious fall.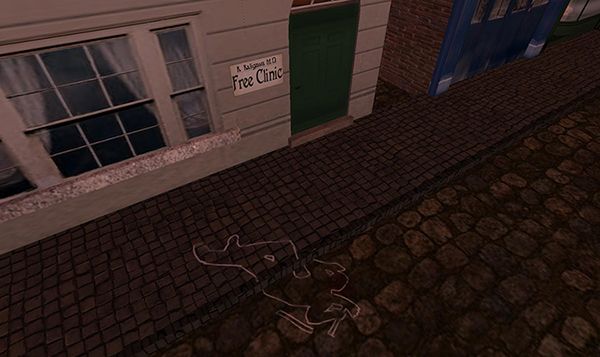 http://maps.secondlife.com/secondlife/Babbage%20Square/79/37/106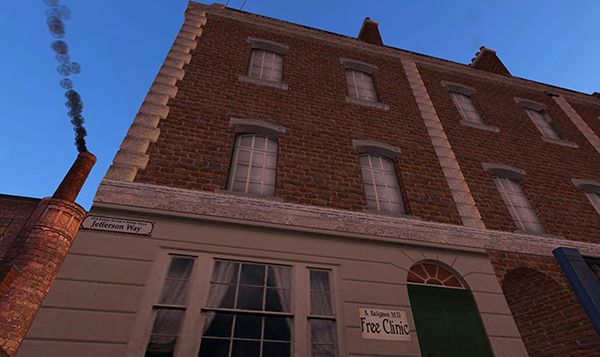 Due to the accident which happened with my bees and two urchins who tried for
the position of a chimneysweep, we have not tried to hire another sweep
recently. The question about where this sweep came from and who hired him
remains – though, I do believe it must have been one of our neighbours.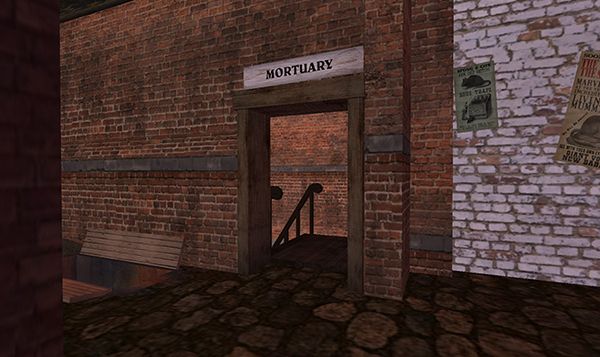 I was asked to look at the remains of the poor fellow. The body has now been
moved to the mortuary on the other side of the street – the coroner has washed
off the soot that covered his skin, but there are no signs of injury other than
those caused by the drop. Thus I can conclude with some relief that my bees are
definitely not to blame for this – the body being found from a different end of
the building supporting this fact also. For the moment it seems like this was
an accident. But why would an experienced chimneysweep just simply fall off a
roof without any apparent reason?