The following message was taken from a public service flier:
Recently a snake-like creature with fins has been slithering around town, and has been seen regularly outside The Gangplank and Fullarton House.
Earlier today several eyewitnesses saw it dragging a body into the Vernian sea.
Hours later another eyewitness saw it attack and drag another body towards the wharf.
Many of the witnesses were worried until someone pointed out that it had only
attacked those weird doctors with the blue boxes at this point.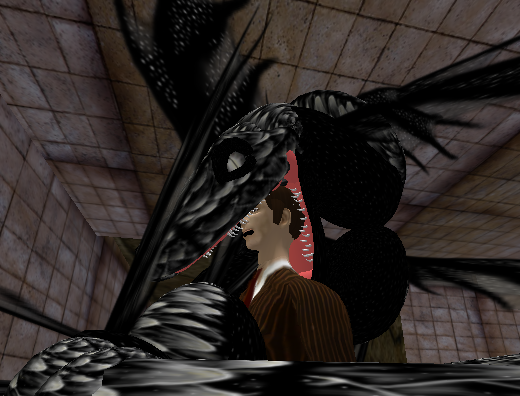 ((The photographer might have been able to help this man while getting this extreme closeup, but they 'had better things to do with their time. Such as not die.'))
Several of the witnesses were ready to kill the serpent on the spot, although at least one of them asked if it was truly a dangerous menace or a natural form of pest control.