January 5, 2019 at 5:59 am
#10082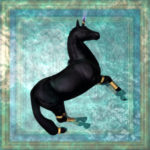 Avariel Falcon
We have our first snow fox, but Jack would like to see more!
I'm going to extend the deadline by a couple of weeks to give everyone  some extra time to complete their snow foxes.
The new deadline is the 26th January, on this day I will photograph the snow foxes and the judging will commence!