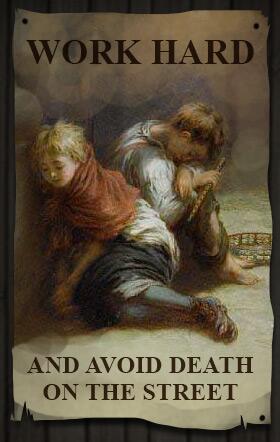 So it's finally started. Two prominant Factory owners have joined forces to help the streeet destitute and working classes gain employment in New Babbage.
This RP uses as Scoring System called 'Clock'in' at it's core to bring people together and RP in the factories. The aim of this small game is to come into work once a day to click the clock and earn attendance points which will help you make yourway up throught he ranks and collect various items.
The HUD that comes with the Clock'in System will give you extra options to animate your avatar for work on site while also helping with finding clues in mysteries that will occur later in the coming months (if all goes to plan).
Employment at the factories are open to all working class citizens of New Babbage young or old. Simply choose the factory you wish to work and get your Free Clock'in HUD.
For more information check out www.babbagechronicles.co.uk
Also remember to follow @babbagemystry for all the latest stories and future encounters.
I even have a blog post
This is an experimental system that will be constantly developed through out the year(s). Any futher questions feel free to IM me inworld. Feedback will always be welcomed.